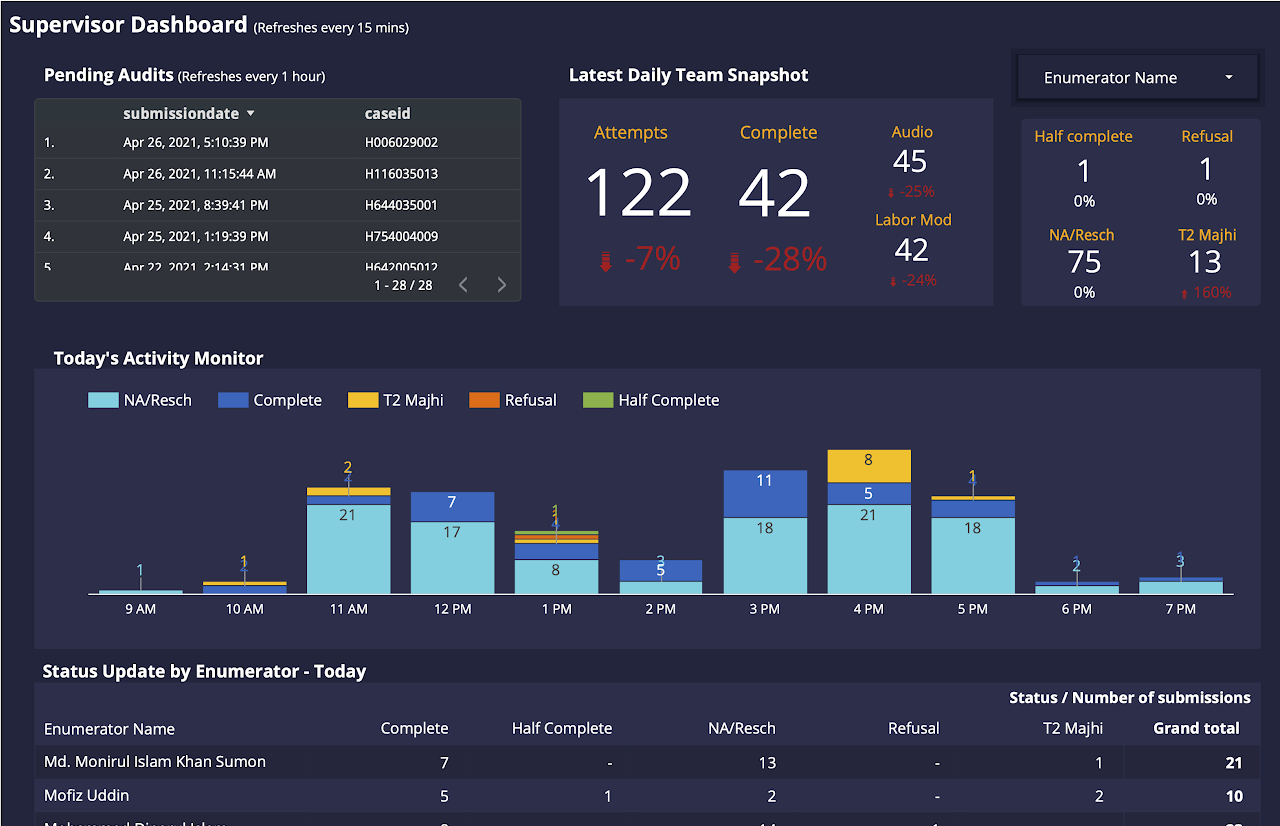 Nepal- CATI-based Survey of Rural Households
Building a secure data pipeline that enables real-time data sharing, data quality monitoring trackers, and a robust feedback infrastructure to identify problems and inform solutions.
We conducted mobile phone interviews of 1500+ rural households, with a robust data management system that allowed for greater flexibility in the use of data for real-time decision making, analysis, and customized feedback for use by a wide range of actors including frontline survey staff working in a remote environment, without compromising on data security and privacy."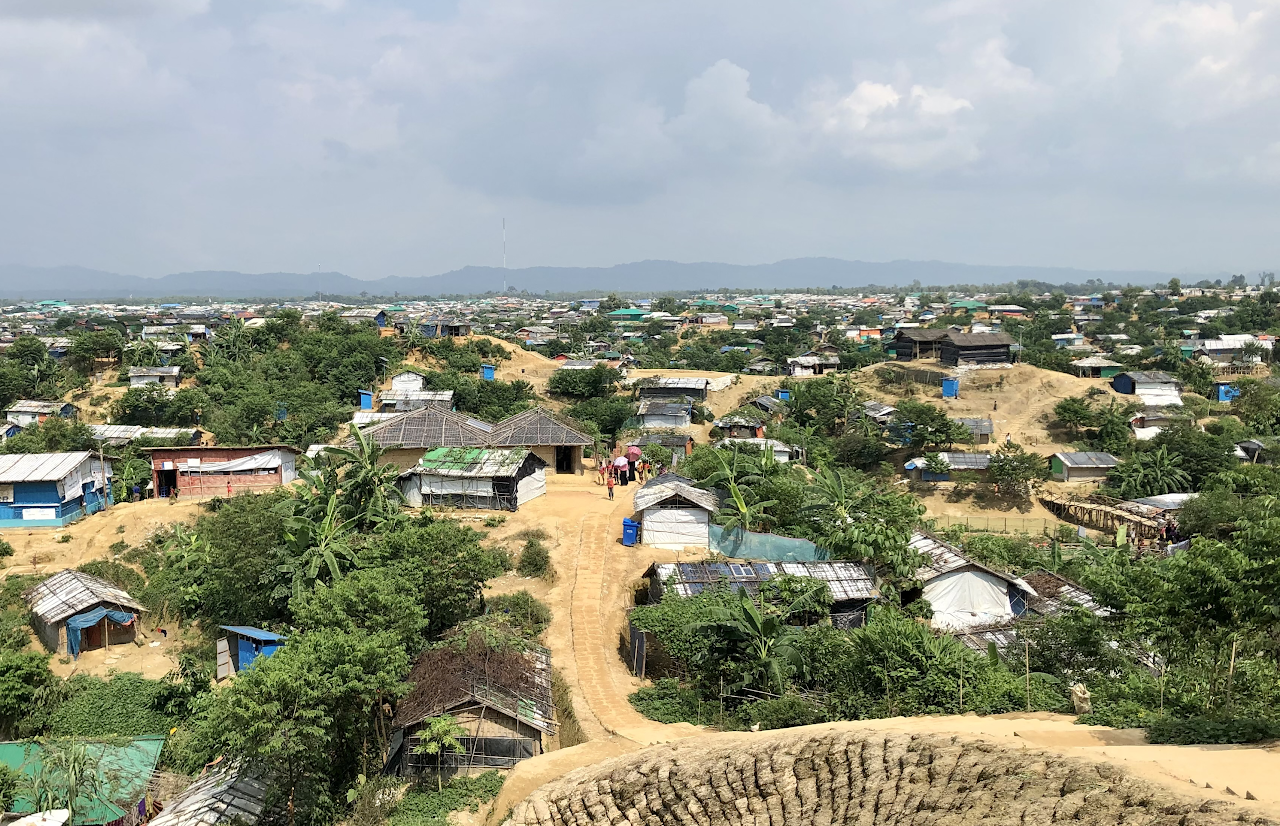 Bangladesh- Longitudinal Survey of Rohingya Refugees
Developing a smart algorithm to improve recontact rates among highly mobile populations, with real-time processing, updating, and prioritization of phone numbers, while supporting adherence to call protocols and GDPR guidelines on data security.
We ensured high recontact rates for 5000+ panel households including hard-to-reach refugee households and their host population using our dynamic CATI recontact tool built on the SurveyCTO platform to ensure seamless integration with the data collection process.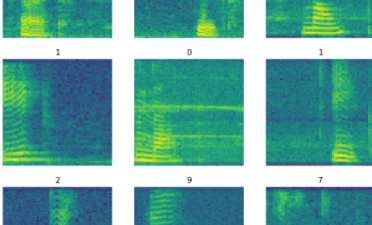 South Asia- Natural Language Processing for Regional Dialects
Investing in speech-to-text recognition of local languages through machine learning to improve data quality and provide enhanced capabilities for text analysis.
We are currently developing digit recognition software for dominant languages in South Asia, including Bengali, Nepali, and Urdu, with the aim to integrate with standard data collection platforms to reduce human error in data entry and to improve the quality of data validation processes.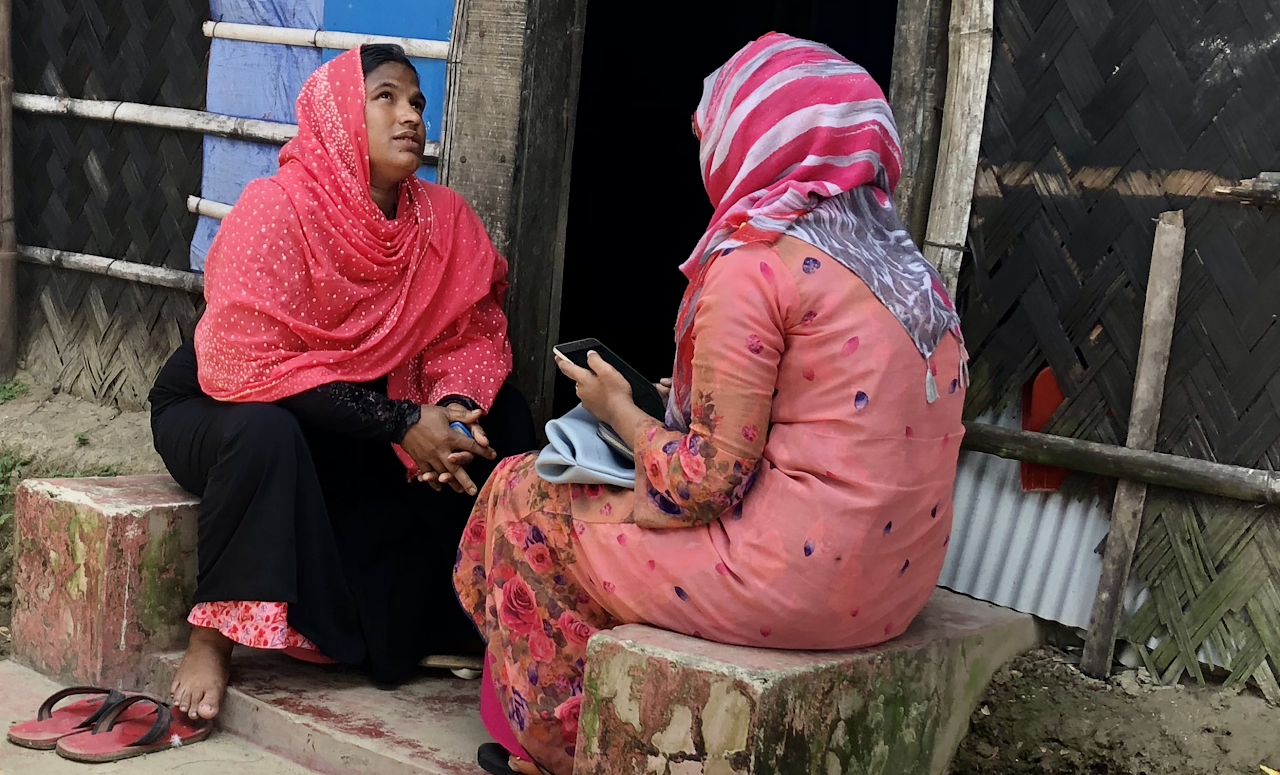 Cox's Bazar- Qualitative Survey of Aspirations
Setting up a robust system architecture that supports translation of interview transcripts into English from a wide range of local language scripts.
We are currently building a multi-layered data pipeline to enable secure transfer of audio recordings for immediate transcription, and reduce the time lag from initial recordings to final translations through the use of intermediary auto-translation tools that support local languages.